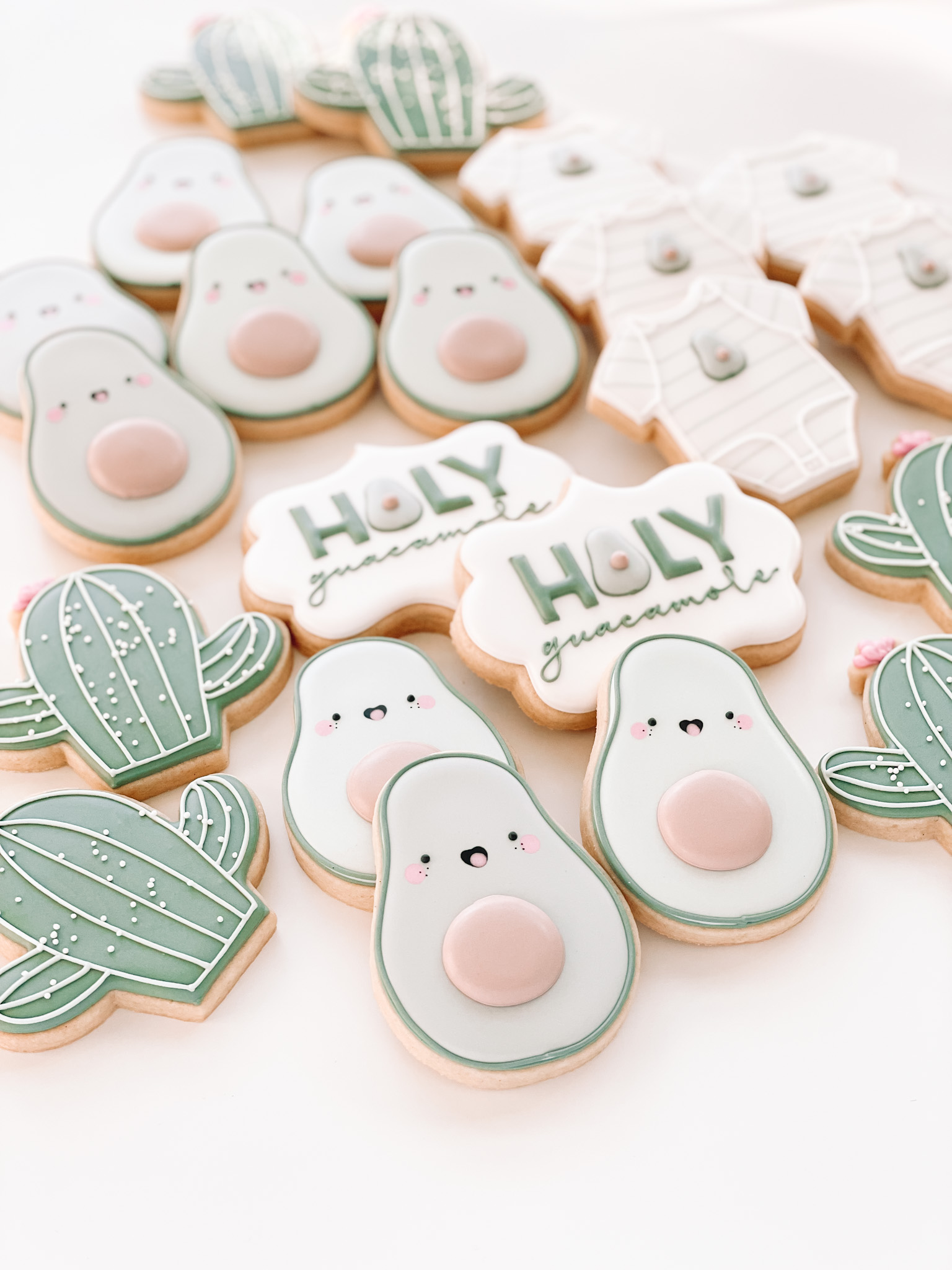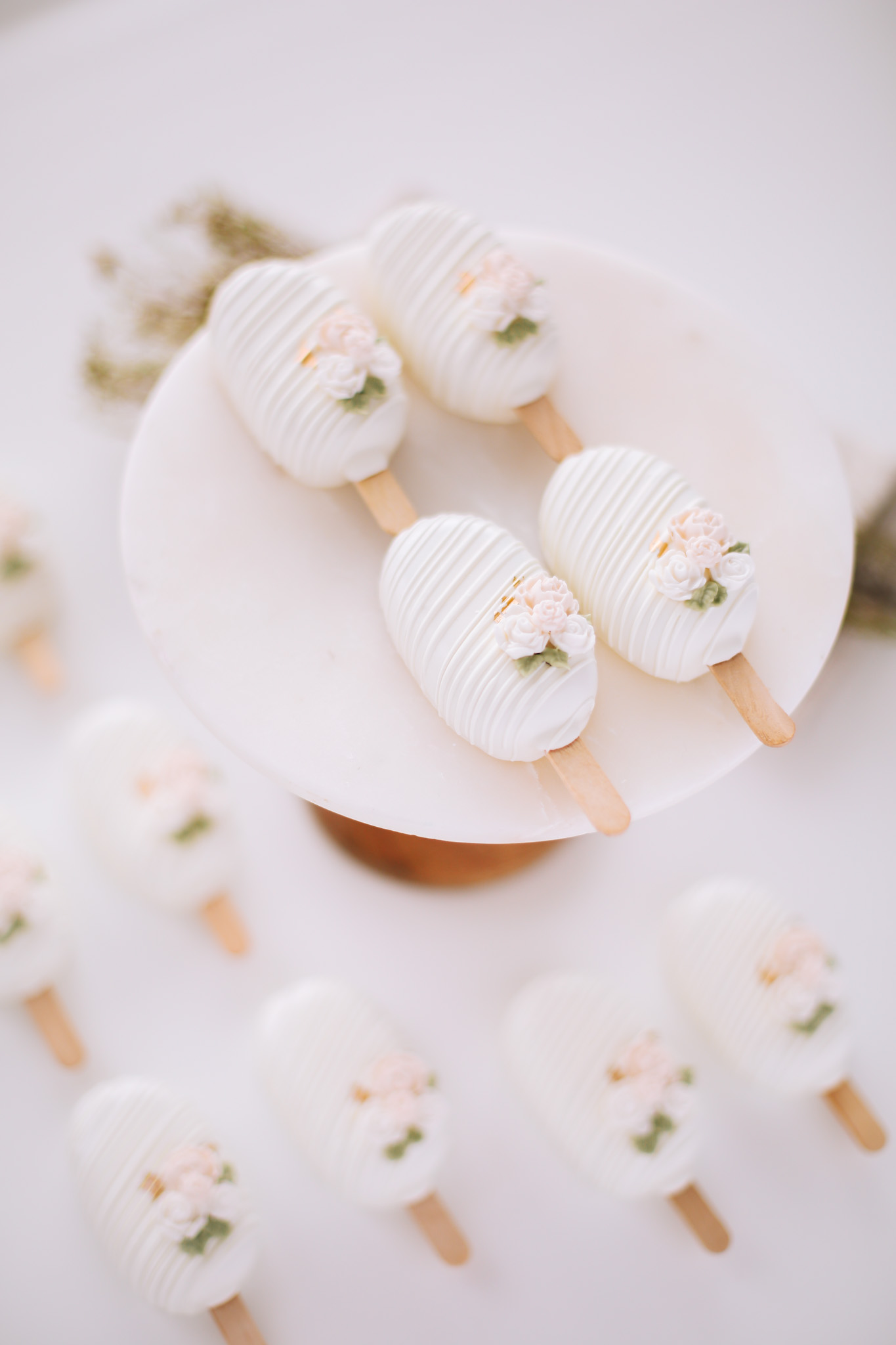 Custom Cookies
Our custom cookies are "both delicious and picture-perfect for any occasion" according to Washingtonian magazine, who named us in their 2018 "100 Best" issue.
Available year round by custom order, our hand-iced cookies are where it all started and where the battle for our favorite dessert ends. There's nothing like a buttery, soft cookie that's sweetly iced and carefully decorated. They're capable of commemorating any occasion and/or personalizing for the perfect gift or party favor.
Pricing varies depending on the design. See chart below for general pricing or reach out for a custom quote! 
Cake Popsicles
We've added mini cakesicles to our menu. They come dipped, drizzled, sprinkled and decorated depending on your needs. Flavors vary seasonally, but we always offer a rich and chewy chocolate, as well as vanilla bean. If you'd like to add these to your cookie order, check the box at the bottom of our custom cookie order form, or if you'd prefer to just order cake popsicles, contact us here.
There's a two dozen minimum order for our mini cake popsicles. Designs start at $60/dozen and go up from there depending on the level of detail involved.
Seasonal Shops
Our seasonal shops are intended to make your holiday dessert planning easier with an assortment of festive, pre-designed sweets with lower minimum orders, so you can bring enough for the party or purchase a few to give thoughtfully to friends and family.
By ordering your holiday desserts from our online seasonal shop, you get the convenience of a party-ready dessert with the freshness of a custom made one. Win, win!
All collections are from our icing studio located in Herndon, VA.
---
Custom Cookie Pricing Table
Basic Cookies

starting at $60-72/dozen
Standard Flavor & Shape
Or, Edible Image
1-2 Icing Colors
Minimal Layered Details
Detailed Cookies

starting at $84-96/dozen
Standard or Seasonal Flavor
Standard or Custom Shape
2-5 Icing Colors & Consistencies
Moderate Layered Details
Elaborate Cookies

starting at $108+/dozen
Standard or Seasonal Flavor
Requires Personalized Design Sketch
Hand-cut and/or Custom Cutter Made
Several Layered Details