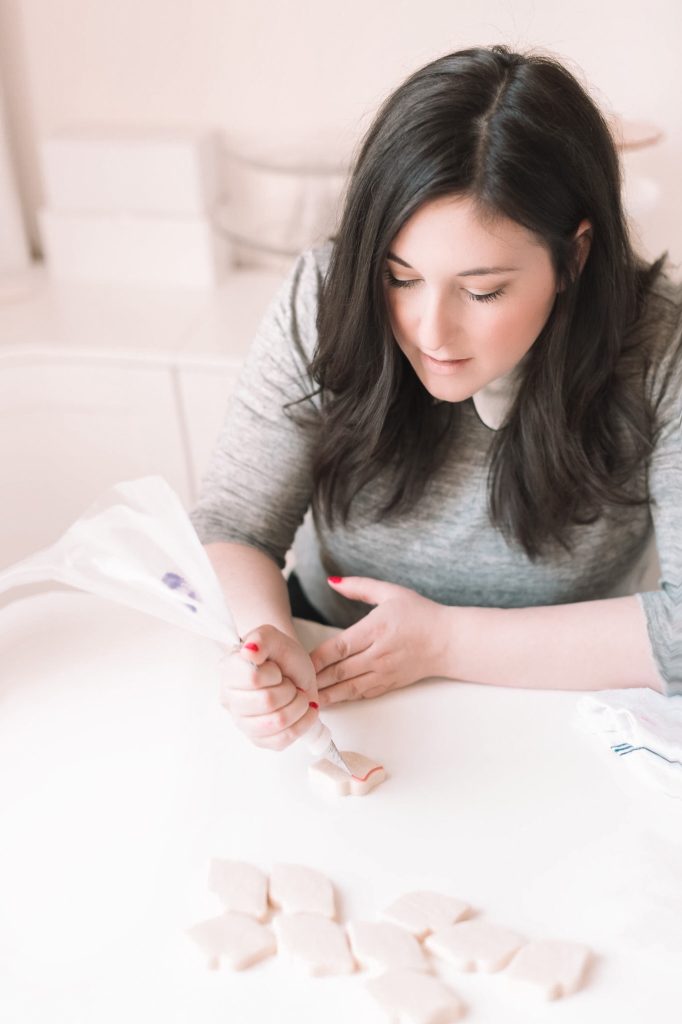 Tiff is a former marketing and publicity girl, who delighted and worked in the world of book publishing until a cookie decorating book magically landed on her desk. Immediately taken by the charm and challenge of decorated sugar cookies, she began baking them on the side for friends and family until it became obvious that she was at her happiest the moment the baking began.
Nearly five years into running a successful cookie shop, Tiff credits the many hats she gets to wear as a small business owner for keeping her engaged and enamored by the business and art of baking. In addition to serving a sweet-toothed audience, she hopes to inspire and help equip the next generation of bakers.
A California transplant, she loves exploring the woodsy world of Virginia with her husband, Peter, but is always dreaming of their next beach trip. She loves 80's movies, a good playlist or podcast, and that anxious-excited feeling that sets in when you board a plane to somewhere new. Oh, and she's always craving a double-double, fries and chocolate shake from In-n-Out.
---
ABOUT SUGAR REX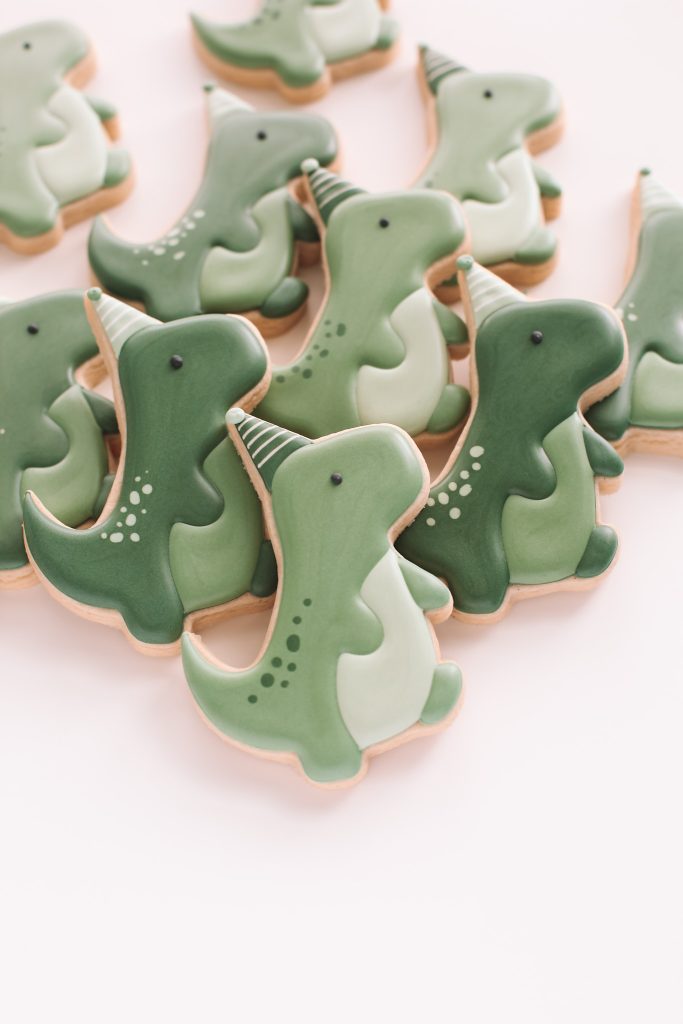 Sugar Rex® is a small-but-mighty, custom dessert company located in the DC metro area. Since 2015, it has specialized in hand-decorated sugar cookies for all occasions and has since grown to offer 3D printed cookie cutters and in-person classes.
Our cookies have been featured in Martha Stewart Weddings, The Knot, Washingtonian, Washingtonian Weddings, Brides, as well as at countless weddings, baby showers and birthdays over the years.